to my Secret Pal....
We've recently moved & have been splitting our time between the NEW HOUSE and our old apt.... SO... my package is at the NEW HOUSE and unfortunately I'M NOT (cause we're still at the old apt) which means she doesnt get the opportunity to have everyone GUSH over my sweet goodies, which i KNOW are going to be sweet... i just
havent been where i should be to receive them...
so thank you...
and i'm SO sorry...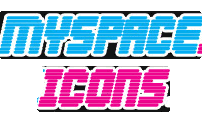 BUT... i'm totally looking forward to being at the NEW HOUSE tonight... AND.... gettin ma goodies.... so pics will be posted as soon as i figure out how to hook up the laptop! (which'll be by sunday the LATEST) heheheh
also... shout out to Sunne... cause this exchange is ROCKIN honey!