My uber-terrific SP sent me a beautiful skein of Savanna alpaca-linen-new wool-nylon in a scrumptuous raspberry sorbet color. I thought it might just be the right thing to fashion a new lid out of...and here it is!
I'm really excited because I attempted the punk experiment of creating
my own pattern
. It's a very simple 8-row lace repeat that looks like cable, and you can make this hat with about 70 m (76 yd) of yarn. Woo-hoo!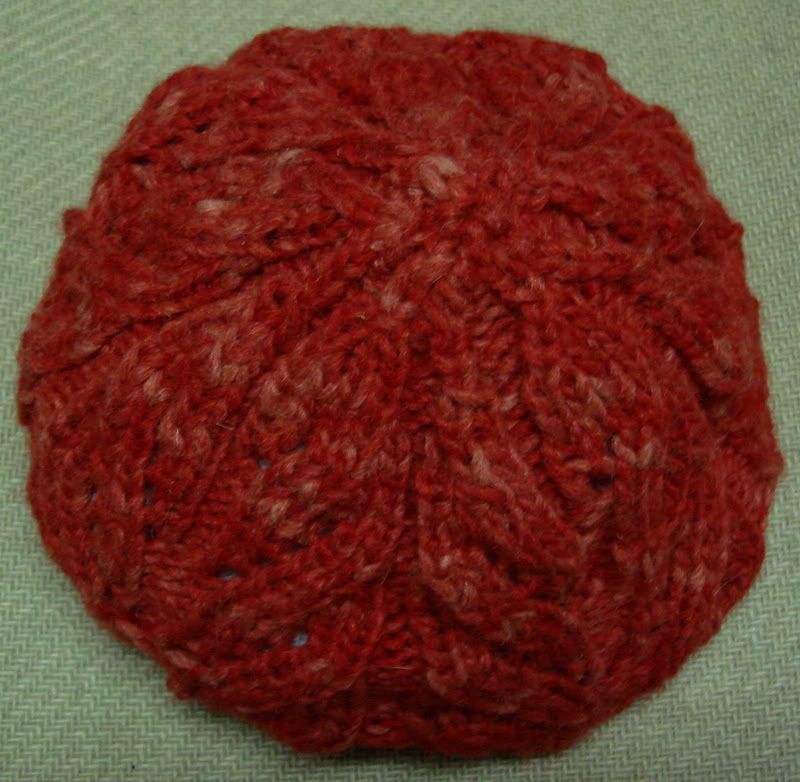 So come visit
my blog
and help yourself to an easy-peasy one-skein beanie pattern. So it's not
The Anarchist Cookbook
, but we knitters, after all,
are
quite the renegades.