This
lovely box
arrived on my doorstep Monday afternoon --- there must have been some stormy weather or something along the way but the contents were in PERFECT condition. :)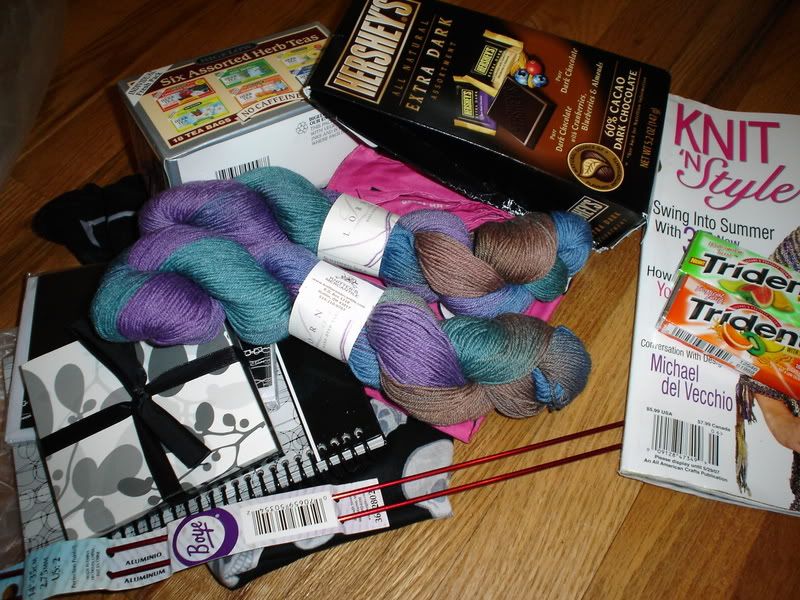 Look at this yarn! Lorna's Laces is a legend to me - I can't get it around here so whenever I hear about it or see it, I'm always so jealous & now I own some & I love it. My pal has my color choices spot on - I love this colorway & the
yarn she sent me last time
. She also included some size 2 straigts that are the perfect size for the yarn & seriously --- the only needle size I don't own.
I always love some knitting magazine reading.
There are two patterns I especially like --- for a little girl's
dress
& for a camisole
tank top
.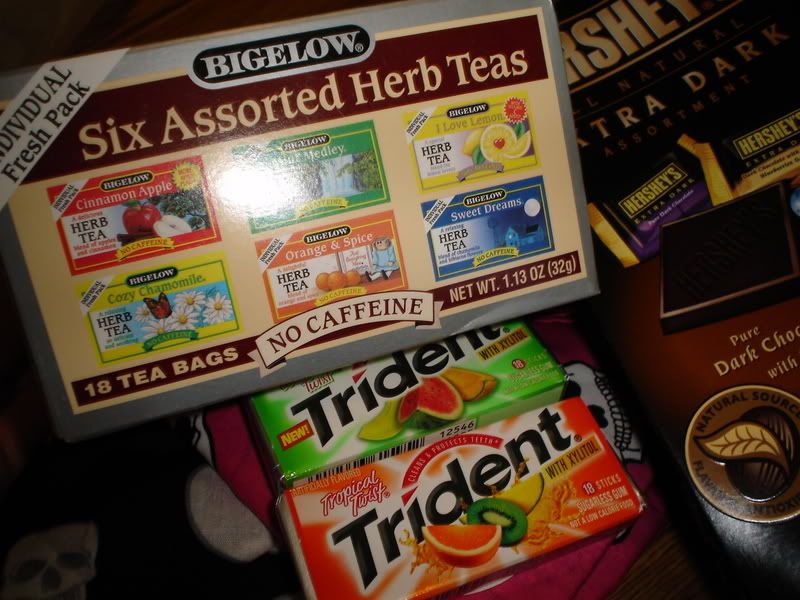 I am fighting the flu (aren't you glad the cyberworld is between us?) & this tea is the only thing I can taste. The orange is delicious. The chocolates will have to wait until my tastebuds return. And this gum..... I don't know what I used to chew before Trident came out with Tropical Twist. I'm a pack-a-day kind of girl (there are worse addictions).
What kind of movies to pirates watch?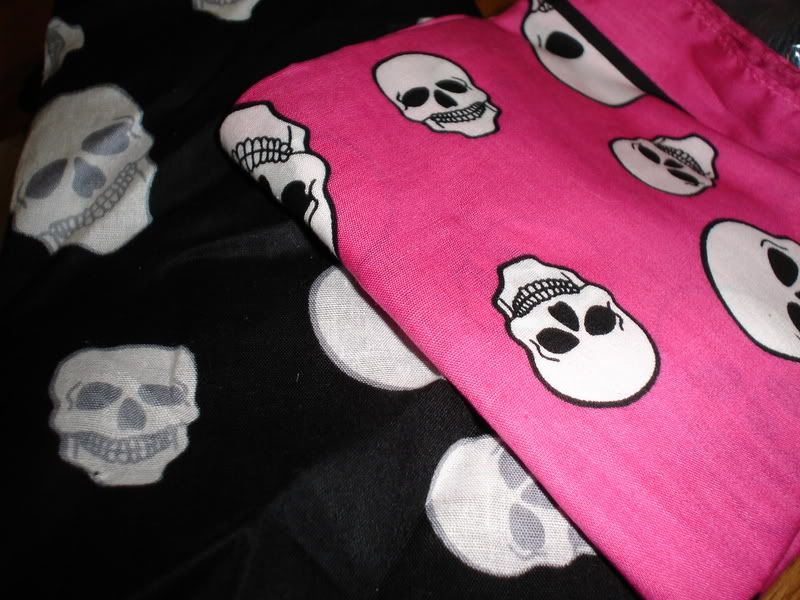 Ones that are rated AARRRRR.
Yay for stationary. I have a notepad habit almost as bad as my love for Tropical Twist Trident. :)
So you are wondering who this loot is from.... I am too! I made
some accusations
a while back as to my pal's identity on my blog so I guess she's tormenting me a little longer. If I was a smart (and super bored..hhmm.... I am home sick.....) I would go back through all these recent blog posts & mark off who has been claimed as a pal to narrow mine down some more, but I might just let this tormenting go on a little longer.
Thank you pal!